Seminars
Grace Church has been privileged to host a variety of Christ-focused programs, including those listed below.

2016: Building Healthy Homes looked at some of the challenges facing the Christian family in our culture.
2019: An Evening with Tony Payne of Matthias Media
Dr. Tim Keesee of Frontline Missions International created a video-journal series entitled Dispatches from the Front, which documents the march of the Gospel in some of the world's most difficult places.
Available at: https://www.frontlinemissions.info/new-page-1-1-1-1-1-2-1-1
Rev. Steven Atkinson, Christian Witness to Israel, Christ in the Passover.  Rev. Atkinson illustrated the Passover's foreshadowing of Good Friday and Easter as evidenced by the parallels of the sacrificial lambs and God's atoning grace in freeing His people from slavery.
Leland Ryken (PhD, University of Oregon) presented a seminar on the preparation of the English Standard Version of the Bible.  Dr. Ryken served as professor of English at Wheaton College for nearly 50 years. He served as literary stylist for the English Standard Version Bible.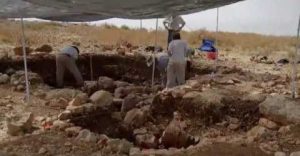 April 15-17, 2016: The Bible & Archeology Today conference was held at Grace Presbyterian Church in Hudson, OH.
See Below.