Profiles of Grace
Sola Gratia – which translates to "by grace alone" – is one of the five solas of the Reformation.  On our FaceBook page, Grace Church has highlighted God's grace in the lives of many notable Christian men and women, including John Calvin, Jonathan Edwards, John Knox, Martin Luther, George Whitfield, and other giants of the faith.  Some are included here, and others while perhaps lesser known are added below because they have been part of our Grace Church family.  In a sense, they are role models, serving us, in the words of the Apostle Paul, "Follow me as I follow Christ." (I Cor. 11:1 KJV).
John Newton (1725-1807)
John Newton is perhaps best known for his hymn Amazing Grace.  The lyrics were inspired by his own life story – a story of God's grace in which Newton was transformed from a slave trader to an evangelical Christian to prominent abolitionist.  Newton's lyrics are:
Amazing grace
How sweet the sound
That saved a wretch like me
I once was lost
But now I'm found
Was blind, but now I see
In 1743, Newton was captured and impressed into the British Royal Navy.  Later, Newton became a slave trader.  In 1748, Newton had a spiritual conversion. He awoke to find the ship caught in a severe storm off the coast of Donegal, Ireland and about to sink. In response, Newton began praying for God's mercy, after which the storm began to die down. This experience marked the beginning of his conversion to Christianity, and answered his Mother's prayers though she did not live to see his conversion.  After suffering a severe stroke in 1754, Newton gave up seafaring, but continued to invest in slaving operations.  In 1780 Newton moved to the City of London as rector of St Mary Woolnoth Church, where he contributed to the work of the Committee for the Abolition of the Slave Trade, formed in 1787. During this time, Newton wrote Thoughts Upon the African Slave Trade. In it he states; "So much light has been thrown upon the subject, by many able pens; and so many respectable persons have already engaged to use their utmost influence, for the suppression of a traffic, which contradicts the feelings of humanity; that it is hoped, this stain of our National character will soon be wiped out."  [Adapted in part from wikipedia]
Horatio Spafford (1828-1888)
Horatio Spafford was a prominent lawyer and real estate investor in Chicago.  In October 1871, the Great Chicago Fire reduced the city of Chicago to ashes, destroying many of Spafford's investments.
Two years later, Spafford sent his wife and four young children on a ship to England, where he would join them later.  They never made it to England.  While crossing the Atlantic, his family's ship was struck by a passing iron vessel and 226 passengers lost their lives, including his four children: eleven-year-old Tanetta, nine-year-old Bessie, five-year-old Margaret Lee, and two-year-old Annie. Only his wife survived, sending him a telegram from England with the simple words, "Saved alone."
Later, Horatio Spafford journeyed across the Atlantic to meet his wife in England. It was on this journey—over the same waters that drowned and swallowed his four precious children—that he penned the original lyrics to "It is Well with My Soul."  [Adapted from wikipedia]
William Milne (1785-1822)
William Milne was the second Protestant missionary sent by the London Missionary Society to China, after his colleague, Robert Morrison.  In 1815, Milne set sail for the New Hebrides in the South Pacific, knowing full well that the headhunters who lived there had martyred every missionary before him. Milne did not fear for his life, because he had already died to himself.  (Galatians 2:19-20 ESV: "It is no longer I who live, but Christ who lives in me.").  For 35 years, Milne lived among that tribe and loved them. When he died, tribe members buried him in the middle of their village and inscribed this epitaph on his tombstone: "When he came there was no light. When he left there was no darkness."  [Adapted from Mark Batterson, "All In: You Are One Decision Away from a Totally Different Life," and wikipedia]
Dr. Lillias Stirling (Horton) Underwood M.D. (1851-1921)
Lillias Stirling (Horton) Underwood was born on June 21, 1851. Lillias Horton, a physician, went to Korea in 1888 as a Presbyterian medical missionary. The following year she married the Rev. Horace G. Underwood (1859-1916), the first American Presbyterian minister in Korea. Underwood's brother, John, was an inventor and entrepreneur who started the Underwood Typewriter Company. The wealth John gained from his successful business endeavors helped to finance his brother's missionary work.
Rev. Jim Elliott (1927-1956)
Jim Elliott is perhaps the most recognized Christian missionary and martyr of the 20th Century.  In 1956, Elliott and four other missionaries died while trying to reach the Huaorani people in Ecuador with the gospel.  Jim Elliot, Nate Saint, Ed McCully, Roger Youderian, and Peter Fleming were speared to death on January 8, 1956 at their camp along the Curaray River.
Less than two years later, Jim's wife Elisabeth Elliot, their daughter Valerie (Elliott) Shepherd, and Rachel Saint (Nate's sister) moved to the Auca village.  Elisabeth and Rachel learned to speak the language and translated the story of Jesus to them.  Many Aucas became Christians.  Missionaries, including Nate Saint's son and his family, still live among the Aucas today.
Elisabeth wrote two books, Shadow of the Almighty: The Life and Testament of Jim Elliot and Through Gates of Splendor, which describe the life and death of her husband. Elliott's legacy was preserved in a 2002 documentary, entitled Beyond the Gates of Splendor.
Valerie married Rev. Walt Shepard, and they had eight children.  Among other ministries, Valerie and Walt served as missionaries in the Democratic Republic of Congo from 2005 until 2008, when they relocated to Southport, North Carolina where they planted Christ Coastal Church which they served until Walt retired in August 2018.  Grace Church was honored to have Valerie Shepard lead one of its Women's Retreats.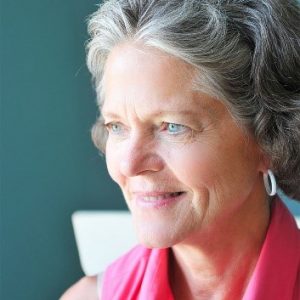 Thomas Dale Dick (1926-2007) and Phyllis Arlene (Adams) Dick (1928-2007)
Tom and Phyllis Dick were amazing people, and a true blessing to Grace Church.  Tom and his siblings were placed and raised in an orphanage after Tom's father, a pastor who, during the Great Depression, was accused of misusing church funds to feed his family.  In the orphanage, Tom prayed fervently that God would one day bless him with his own family.  After service in the US Navy during World War II, Tom married Phyllis Adams, and they became parents of four children (one of whom died shortly after birth) and grandparents of six.  God answered Tom's orphanage prayers.  But life's challenges continued.  Phyllis was diagnosed with breast cancer at an early age, which was "cured," only to find it return some 30 years later in her spine.  Phyllis then outlived her doctors' predictions by several years.  When asked about her health, Phyllis never complained but simply said "I'm doing okay." At the memorial service at Grace PCA in Hudson, their daughters testified to Tom's and Phyllis' unshakable faith.
Despite life's many challenges, Tom and Phyllis remained committed Christians, and embodied the true spirit of the Reformation.   Tom was renowned for his heartfelt, beautiful prayers.  Though not seminary trained, Tom shared rock-solid guidance born of his clear understanding of God's word and covenant theology.  When Tom was in Sunday School the class was assured of clear Biblical guidance.  He delivered this guidance with a gentle and winsome spirit.  Tom greatly admired the person and work of Rev. Dr. R.C. Sproul, and Tom, like Dr. Sproul, displayed a gentle and winsome spirit.  Tom served as a Ruling Elder at Westminster PCA in Broadview Heights, Ohio, and later as a Ruling Elder Emeritus at Grace PCA.
Harry Graham (1944-2017)
Harry Graham was born on July 24, 1944, in Nordholz, Germany, the son of Erika Tollner and a German soldier who died during World War II.  Harry's mother Erika married American soldier Leonard Edward Graham, who adopted Harry and brought the family to the United States after the war.  Harry married Elizabeth "Beth" Adie on September 10, 1966, and they had four sons and seven grandchildren. Harry attended Kent State University, and served in the U.S. Army during Vietnam. Harry was vice president of Packaged Goods at Buehler's Fresh Foods which operated Stop and Shop grocery stores in Northeast Ohio.  Harry, Beth and one son were members of Grace PCA, and that son married a daughter of our congregation.
As an adult in the mid-1990's, Harry came to a saving faith, was baptized and became a member of Grace Church.  Harry later was ordained as a deacon at Grace, serving selflessly.  He was a quiet and gentle giant, known both for his empathy and for his deep-chested chuckles.
Ferdinand "Fred" A. Wybenga (1934-2020)
Fred Wybenga born on June 16, 1934, was the son of Pete and Marie Wybenga.   He was born and raised in the then-small town of Alphen a/d Rijn in the Netherlands.  With Europe in shambles after the war, the family emigrated to America in order to provide better opportunities for the children.  The family disembarked ship in early 1950 at Hoboken, N.J. and settled in the Washington, D. C. area.  After gaining U.S. Citizenship, Fred went to work in June 1955 as a service engineer for the Babcock & Wilcox Company, headquartered in Barberton, Ohio, which he served for the next 44 years.
Fred married Sandra Hood in 1963, and they became the proud parents three children.  They actively lived out their Christian faith wherever they resided and were always fully involved in their churches, mostly within the Christian Reformed Church and, more recently, in the Presbyterian Church of America.  At Grace PCA, Fred served as Chairman of a Pastoral Search Committee.
True until death to his Christian faith, Fred wrote his own obituary, saying in closing:
"For those reading this obituary I, Fred, want to leave you with one of my favorite Bible verses, coming from the text of Chapter 12 in the Book of Ecclesiastes: "The end of the matter; all has been heard.  Fear God and keep His commandments, for this is the whole duty of man.  For God will bring every deed into judgment, with every secret thing, whether good or evil."  I confess that I have fallen far short of keeping His commandments.  But, quoting from the Heidelberg Catechism, I also know "That I am not my own, but belong—body and soul, in life and in death—to my faithful Savior, Jesus Christ.  He has fully paid for all my sins with his precious blood, and has set me free from the tyranny of the devil."
Amen, so let it be."