Writings by Rev. Dr. Rhett Dodson
Our hope at Grace is that we might promote the gospel message both nationally and abroad. To this end, we support our Senior Pastor in his labors for several book projects based in part on his sermon series at Grace. Below are some of those writings.
Dodson, Every Promise of Your Word: The Gospel According to Joshua (Banner of Truth) Description: The book of Joshua stands at a pivotal point in biblical history as the nation of Israel transitioned from a life of wandering in the wilderness to conquering and possessing Canaan, the land of promise. The God who redeemed his people from bondage in Egypt gave them a land of their own just as he swore to Abraham. From encampment on the eastern banks of the Jordan River to dramatic victories, a critical setback, and eventual settlement, the book of Joshua recounts key events in redemptive history, events that mark the fulfillment of God's gracious word, demonstrate Israel's weaknesses, and highlight the Lord's fidelity to every promise he had made. His covenant faithfulness reminds us that he is a God who can be trusted. His covenant fulfillment, in turn, points us to a greater Joshua, the Lord Jesus Christ. In Every Promise of Your Word, learn anew to rely on the God who keeps his every promise and see Jesus as he is revealed in the Scriptures of the Hebrew Bible. When we place the message of Joshua in its historical and redemptive context, then the relevance of this book for the twenty-first-century church becomes clear. Beyond just being an interesting relic of ancient Jewish history, what we find in this old covenant book is a profoundly Christian message. God not only kept and fulfilled his land promises through Joshua; he also keeps and fulfils his promises of salvation and of a new heavens and new earth, through our Lord Jesus. And God intends for his faithfulness to Christ to elicit faithfulness from his people as well. Choose whom you will serve. Like Israel assembled at Shechem to renew the covenant, a choice lies before you. Will you be faithful to Jesus, the one who has been faithful for you? Available at https://banneroftruth.org/us/store/christian-living/every-promise-word/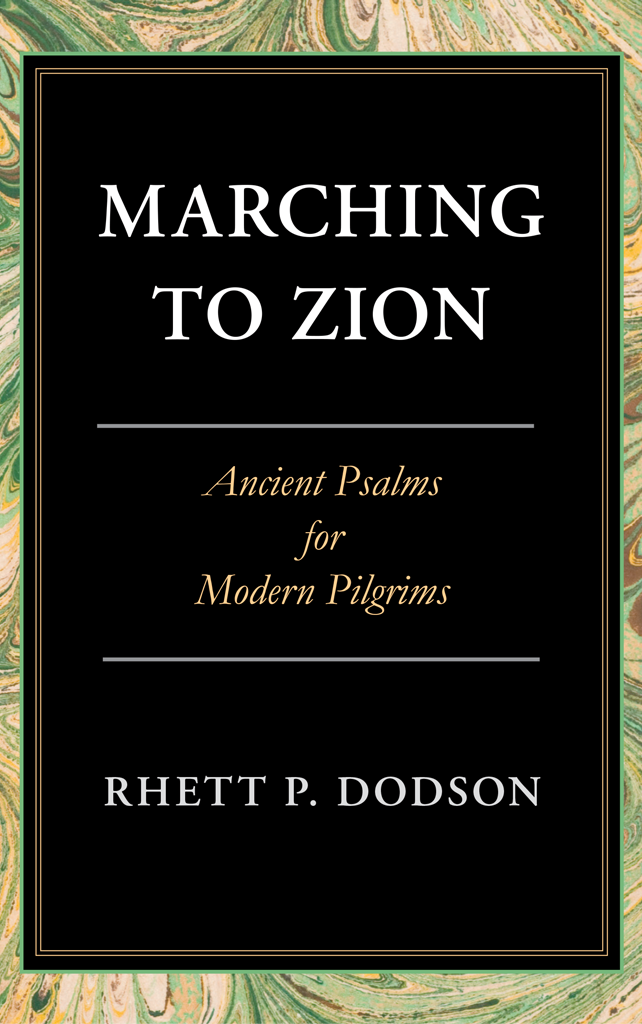 Dodson, Marching to Zion (Banner of Truth 2018)
Description: The Psalms of Ascents (Psalms 120-134) were sung by Israelites as they made their way to Jerusalem for the annual feasts of Passover, Pentecost, and Tabernacles. As pilgrim songs, they provide a way for believers to express their fears, needs, and aspirations as they journey through this life.
These psalms are also the songs of Jesus. In Marching to Zion you will discover how these ancient songs of Israel affect our faith today, point us to the future, and help keep our eyes on Christ every step of the way.
Previously published in two volumes: Psalms of Ascents – (1) This Brief Journey, and (2) To Be a Pilgrim. Available at: https://banneroftruth.org/us/store/christian-living/marching-to-zion/
Dodson (ed.), Unashamed Workmen, How Expositors Prepare and Preach (Christian Focus Publications) Description: Bringing together some of the finest preachers of our day, Unashamed Workmen focuses on the methods they use to prepare their sermons. You will find a variety of approaches and styles but they all share a passion for the Word of God to be explained and applied clearly.
Contributors: Peter Adam, Rhett Dodson, Iain Duguid, Ajith Fernando, David Jackman, Simon Manchester, David Meredith, Josh Moody, Douglas Sean O'Donnell and Richard D Phillips. Available at: https://www.christianfocus.com/products/1630/unashamed-workmen
Beeke (ed.), Growing in Grace.
Decsription: "Realizing our deficits of spiritual grace can be shocking. We see a chasm between what we know as Christians and what we practice as Christians. But this chasm is not impassable, for the Holy Spirit, the Helper sent from the Father and the Son, works with and within us to traverse that gap. For the Christian, through all of life's circumstances and our changing conditions, growing in grace is our priority. God gives what He commands. He gives us means and tools to use that can truly, daily, bring us nearer to the ever-urgent goal of godliness. This book is one of those tools. Growing in Grace presents thirteen essays to assist in your pursuit of godliness."
Available at https://www.amazon.com/Growing-Grace-Joel-R-Beeke/dp/1601788134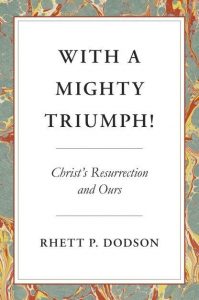 Dodson, What a Mighty Triumph: Christ's Resurrection and Ours
The resurrection of Jesus Christ is the bedrock of the Christian faith. Without it, the truth claims of Christianity crumble. But not only is the resurrection of Jesus true and historically verifiable, it is also the foundation of the believer's hope for the future. Those in Christ will be raised from the dead in the new creation. The apostle Paul's argument in 1 Corinthians 15 for the historical resurrection of Christ and the future resurrection of Christians is one of the most momentous theological treatises in the New Testament. This series of studies, With A Mighty Triumph!, carefully leads readers through Paul's discussion and examines its inner logic, theological content, and practical application. While not shying away from the difficult subjects of baptism for the dead and the nature of the resurrection body, its main focus is on the hope Christ's resurrection offers to all who believe.